Next workshop
Saturday the 10th February 2018 " Country Harvest 10am till 4pm cost $120 suitable for all skill levels. In this workshop you will create a large vintage timber box with fragrent florals, herbs and fruits.This workshop includes all materials, lunch and all refreshments. This workshop will be popular so book early.
Following workshops:
Saturday 17th March 2018 Wedding Super Workshop '10am till 5pm
Bouquets to Garden arches beginners and advanced 10am till 5pm cost $150 includes flowers, sundries,lunch and all refreshments.
Saturday the 21st of April 2018 " Vase design " 10am till 4pm
This workshop is a must for anyone who has brought flowers home and wanted to know how to arrange them into a vase. The workshop includes a stunning large vase, gorgeous flowers, lunch and all refreshments. Suitable for all skill levels beginners and advanced cost $120 I will also be demonstrating throughout the day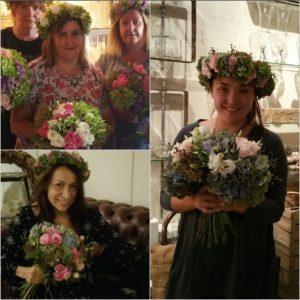 Contact Georgie on 0409381753 or email flowers@georgiecampbell.com.au